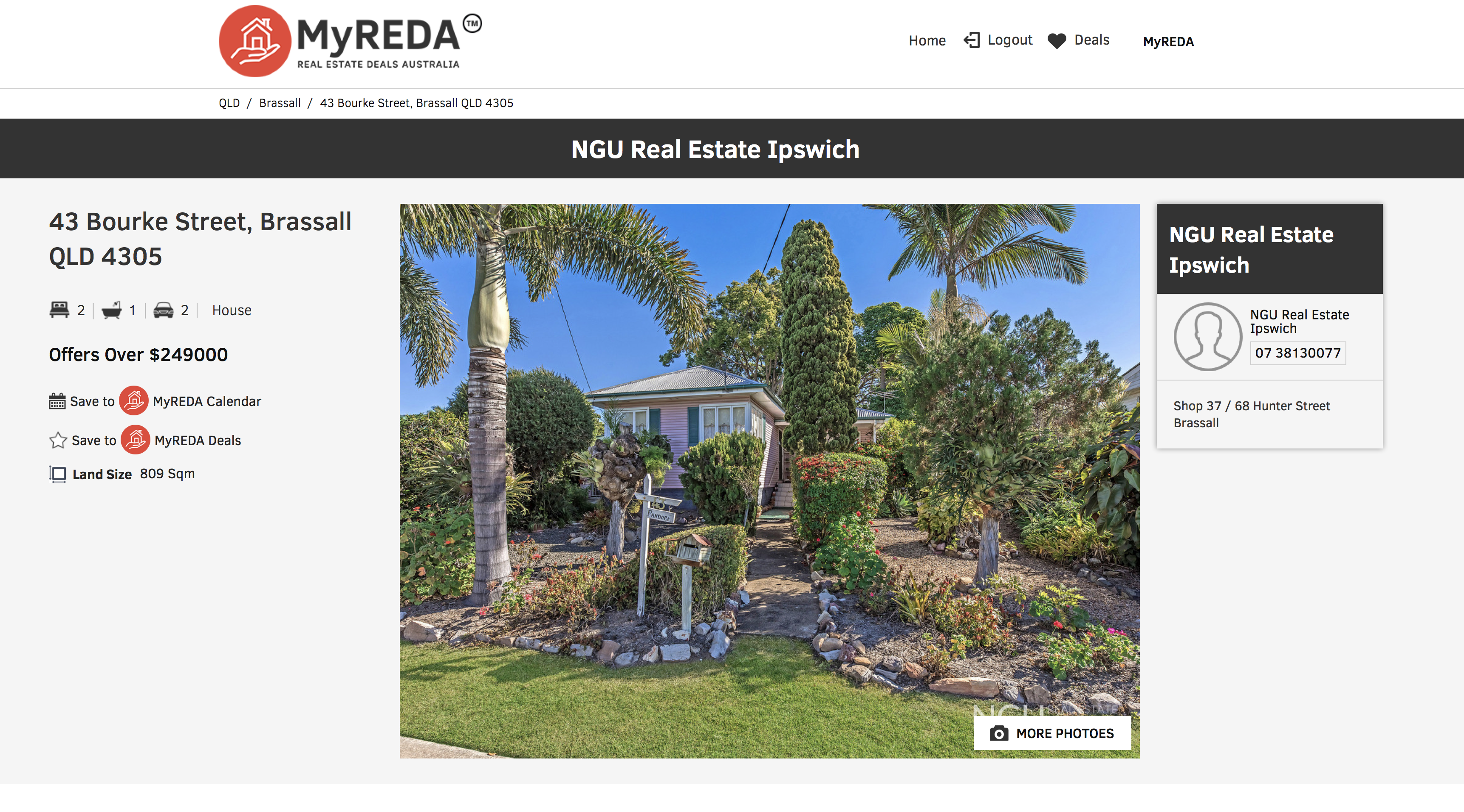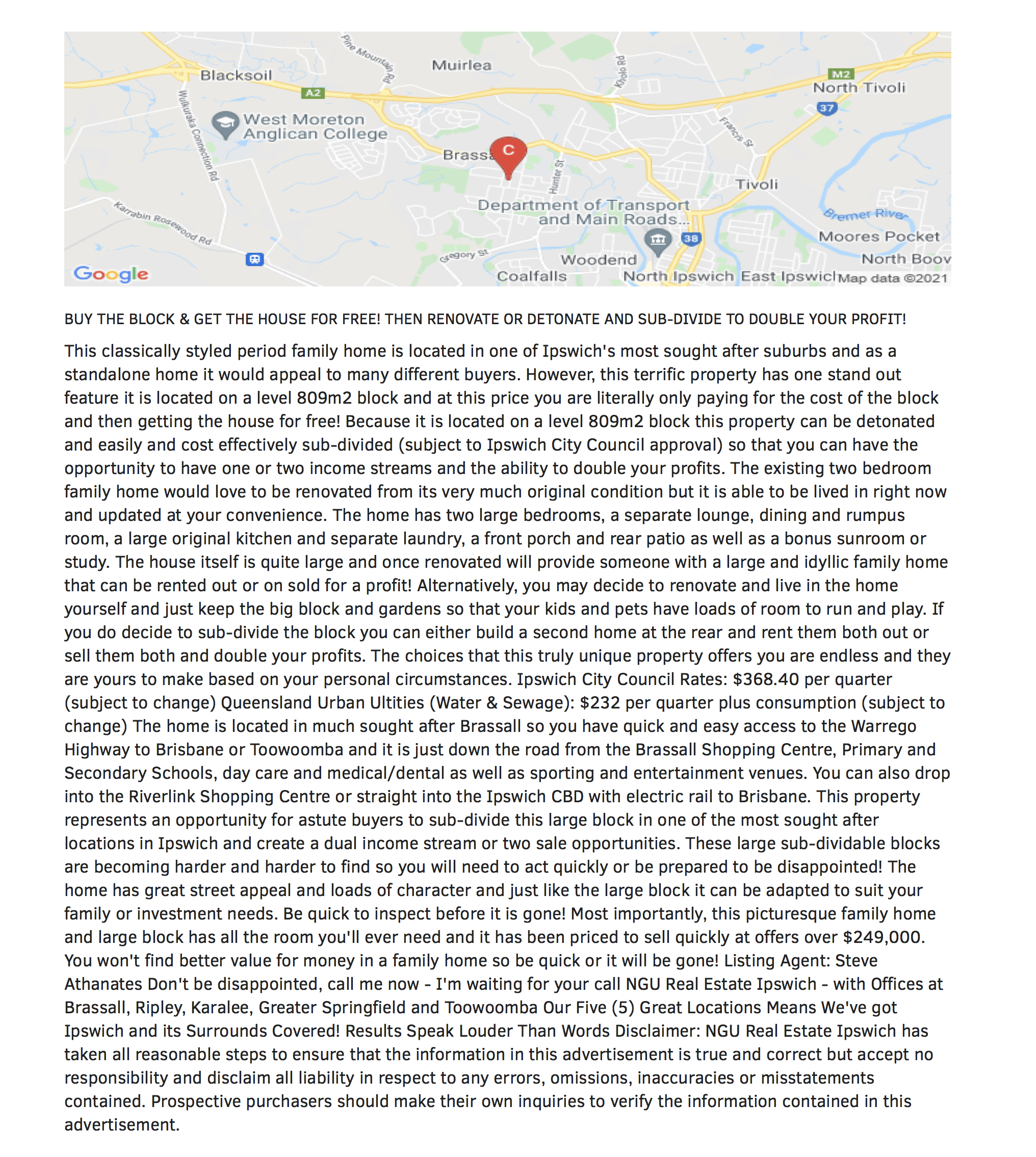 At land value this is a good deal ,in a growing location in Queensland . If your'e prepared to do the hardwork you could get this property up over the $300,000 mark compared to other properties in the area , increasing youre rent return also .
$50,000 potential profit, with a good purchase price cash offer.
Queesland is in a capital growth phase , so this is a low risk investment ,with plenty of upside for the first time investor .