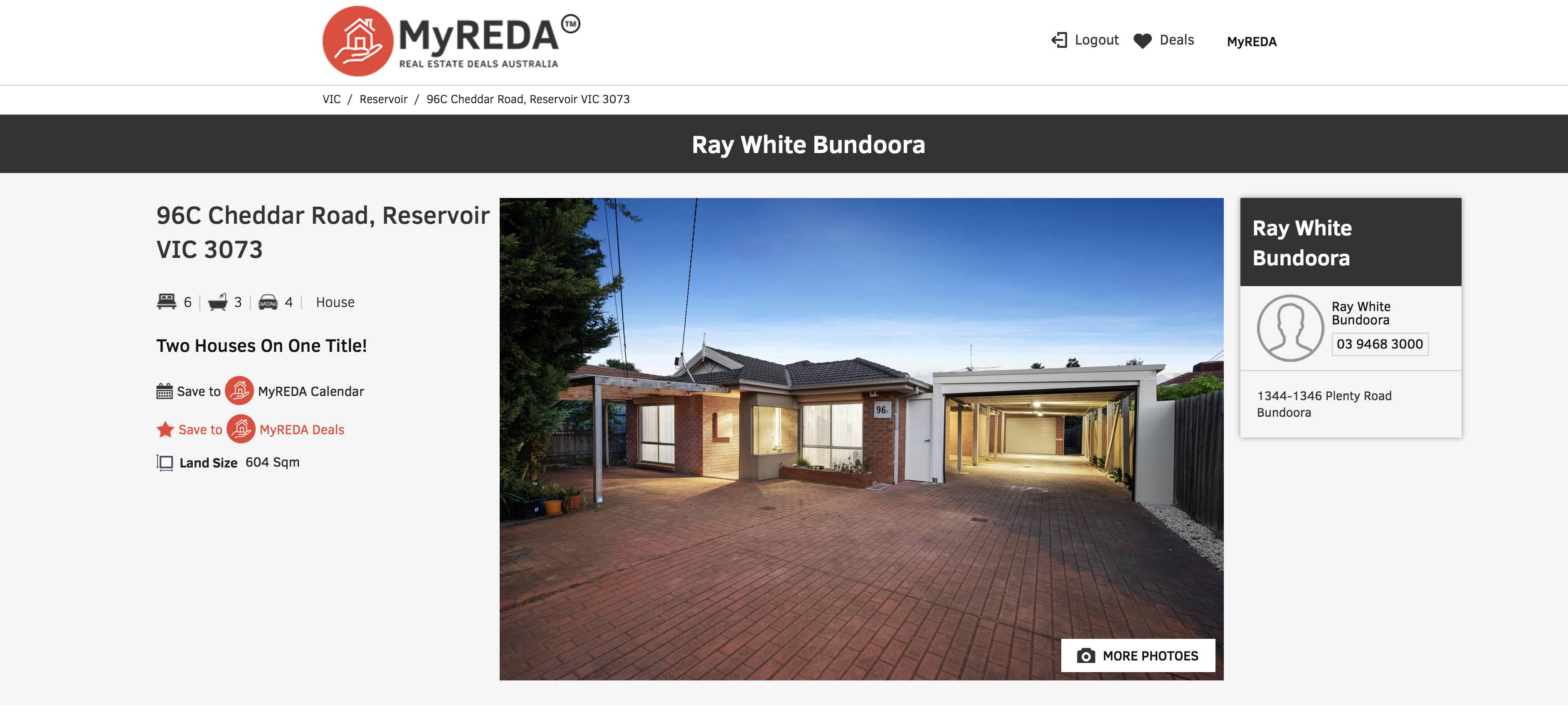 Month / March 2021
Address : 96C Cheddar rd, Reservoir Vic. 600 m/2

Website category : Double blocks / Multiple lots

Purchase price : $900,000

Potential profit : $200,000 - $300,000

Front House resell on 300 m/2 4Br of $650,000 - $700,000 ( agent appraisal).
Rear unit 2 BR resell 300 m/2 of $550,000-$600,000 ( agent appraisal).

Costs :
Stap duty $40,000
other : land surveyor, establish seperate services , planning permits $60,000

Total costs $1,000,000

Re-sell total $1,200,000 to $1,300,000

Editors Notes :
Small sub-division requiring minimal effort with a solid return. Services will need to redirect to the rear property. Planning permits, land surveyor works required. Price just reduced from $1,000,000 to $900,000.

For more case studies of deals like this we have completed please go to our website and scroll to the bottom of the home page and click on :

: Property tips and info
: Case studies
: Deals

www.realestatedealsaustralia.com.au

Note *( all property purchasers carry risk and there may hidden information we are not aware of. The advice provided is a guide only, and we make no claims to its accuracy, and it's up to prospective buyers to do their own due diligence.