Myrtleford Vic
(Double Blocks /multiple lots)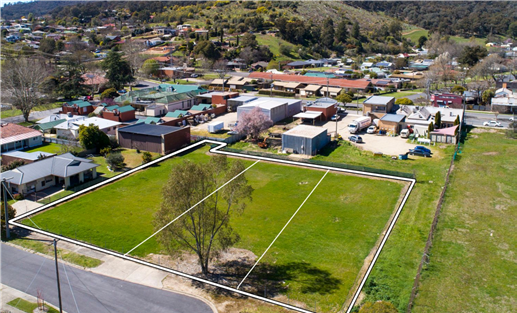 Purchase price $120,000 April 2018
2-6 Moore St, Myrtleford Vic, Old Mobil petrol storage site that had full remediation completed and EPA reports.
The property was listed on the Internet with no price displayed, poor marketing. Multiple lots on 1 title, conveyancer serrated in 2 weeks upon acquisition settlement. High demand area for land with low supply. each block was 1000 m/2 in size zoned residential. The pre-purchase value we assessed at $120-140,000 per block.
Undervalued property opportunity, we secured within 1st day of listing

Education/Experience !!
Key to making this deal successful !!!
From experience and education over the years learnt, we assessed that :

1.Separate lots into individual titles into planning permit.
2.Due diligence to make sure all ( sewer, water, power) was available with no planning restrictions.
3.Site had a clean EPA report with no restrictions for future purchasers.
4.Speed to react to complete purchase very important and does within 1 day.
5.Having no advertised price helped slow down other buyer enquiries.
6.We got the Vendor to remove the listing without a sales history.