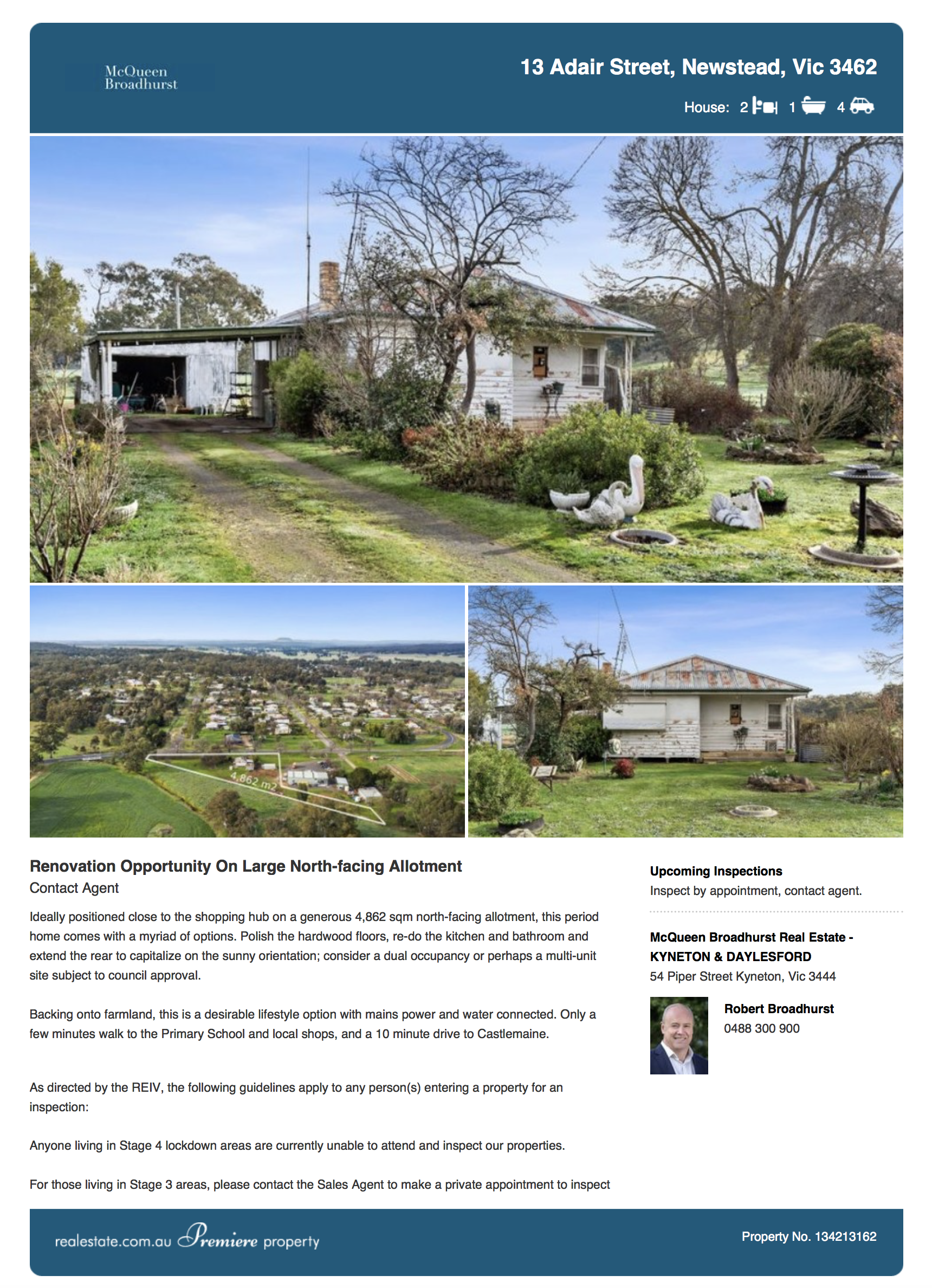 Deal of the month
Month / Nov 2020
Address : Newstead vic
Website category : Multi lots
Purchase price : $280-$300,000
Editors notes :
This property is in 2 allotments, with 3000 m/2 parcel running along back of the property, leaving the house on 1600-2000 m/2.
Zoned: Township
Possible to get a building permit for the vacant land parcel and sell off the house separate.
Risks are: Creek is close by and sewage is too far away for connection to, so an LCA soil report will be required. The building may not be allowed to be so close to a creek without a sewage connection. Removing the land at the rear, there is the possibility to sell off as a recreational land use parcel at $50-$100,000, this will only reduce house value to $250,000.
Note *( all property purchasers carry risk and there may hidden information we are not aware of. The advice provided is a guide only, and we make no claims to its accuracy, and it's up to prospective buyers to do their own due diligence.)