Under Market Value Properties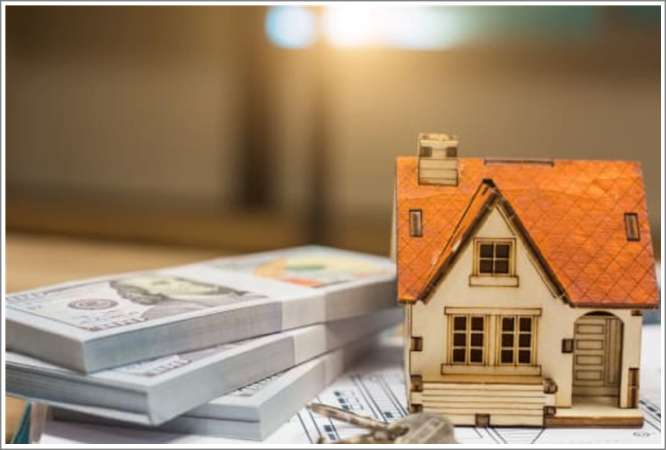 Purchasing Strategies
. Making the same day offer as property is listed for sale.
. Multiple lots.
. Errors in a real estate agents listing.
. Undervalued property value.
. (OPM) Other peoples money.
. Offering above the listed price and cash offer.
. Private property listings.
. Auctions not advertised.

"Early bird catches the worm"

"Making the same day offer as property is listed for"
A phrase that you have heard many times before "Early bird catches the worm. REDA Website will provide opportunities for you, having the ability to search categories ( Newest to Oldest) allows you to pull up new listings on a daily basis, this is required if you're after an undervalued property, as they sell very fast.
Properties that are under market value, distressed, extremely cheap can be searched on a daily basis.
Banks, motivated sellers, errors in real estate agent listings, they do exist and occur more frequently than you would expect. Typically, as soon as they hit the market buyer enquiry is extremely very high, so you must act quickly if you are to be successful with this strategy of investing.
Case example: 15 Noogie Street, Macleay Island QLD 4184
(Mortgagee in possession) listed at $30,000 , had 20 phone calls within 1 hour,sold $43,000 19th may 2020.
So making the same day offer is vital to get the jump on competitive interest, and keeping in regular contact with the selling agent.
"Multiple lots"

Other undervalued properties can be found in the (double blocks/multiple lots) website category.
Generally speaking, they can be overpriced to a normal consumer, but undervalued to the educated property investor, and sit on the market for a while. It takes experience/education to see opportunity and take risks, to fully realise the maximum property value potential.
Case example: 764 Daylesford Malmsbury rd, Glenlyon Vic 19 lots zoned Township 9.4 hectares sold $2,500,00 12 May 2020, (Deceased estate trustee), had a full realised resell value of each lot combined at $3,500,000
"Errors in a real estate agents listing"
Errors in real estate agent property listings are a great way to find under market value properties. They usually occur because :

1) Agent will go off vendors directions on price even if they know it's well below. the market value as this allows for quick turnaround and sale. (*Note not all agents do this).

2) Agent does not know the size of the land they are selling, or that the property may be in multiple lots that can be easily separated at settlement (legal loophole).

3)Where there is a trustee or "power of attorney" acting for the family, a quick sale is often required and priced accordingly to the market.

4) Poor Marketing results in a property not reaching full exposure of buyers and going stale after a few months, thus showing the market it's possibly overpriced and something wrong with it ( which is misleading).

5) Off market, the agent goes straight to their database of buyers and not utilising full marketing potential, allowing for quick turnaround.
Case example: 149-153 Williams Rd, Dandenong South VIC industrial zoned property on the market for 3 years at $370,000, sold May 2020. Advertised as 90 m/2, actual land size was 695 m/2 council rate notice value $580,000.
"(OPM) Other peoples money"

When a property listing comes onto the market, and the vendor has acquired the property by the legal capacity to sell it, a quick sale is more imminent, because it's not their hard work that paid for the property, there's a saying and it goes like this "easy come easy go".
Properties that are listed as :( mortgagees, trustees, liquidators, bankruptcy, council unpaid rates, sheriff sales ) are the main REDA website categories that will have these opportunities.
Discounts can vary from 10-50% under market value.
Case Example: 1.5 acres 3 allotments (1 Title) old 3BR house, 34 Aitchinson st, Rokewood Vic purchase price $195,000 $35,000 above the initial listed price of $160,000.Deceased estate with Trustees as administrators. Separated lots at settlement and re-sold in 2 parcels as: House 2 allotments $210,000, and vacant land $80,000.
"Offering above the listed price and cash offer"

When a property comes to the market that's well under market value, which happens regularly. Buyer demand will be very high and It's important to know the suburb of you're choice very well.
I.E (land values, median prices, supplying demand) because when the opportunity appears, you will have the foresight to grasp the deal.
When the mistake or opportunity presents itself, you must have CASH and be prepared to offer above market value, if you believe you can still make a healthy profit or return on you're capital. If the real underlying value to you is higher to another buyer then you will be happier to pay more for the property. When competition is high to secure a good deal, don't be afraid to offer 10-25% above the listed price.
Case Example: 1Grant st Newbridge Vic listed price $127,000 22 acres in 6 titles, sold $160,000. $33,000 above advertised price. Allotments where group into 3 parcels and re-sold as : 1) $80,000 2) $80,000. 3) $130,000
"Private property listings"

Properties being sold by owners can represent fantastic under market value properties for many reasons:

1) Vendor does not like real estate agents.

2) Vendor fails to know exactly what the real worth of their property is.

3) No agents in regional towns available.

4) Vendor assumes they will get more money for the property.

5) Vendors are not professional like sales agents, and cannot market the property as good as a sales agent, with a large database and access to multiple property websites.

6) (Gumtree, local newspapers, even signboards out front) fail to sell the property at its full potential.
Case Example: 67 Taverner st Berriwillock Vic, 3 Br House for sale by owner advertised on Gumtree website. Purchase $15,000. Re-sold $20,000 10th sept 2019.
36 Alexander st, Berriwillock Vic purchase $4,000 vacant land for sale by owner with the board out the front, re-sold $15,000.

"Auctions not advertised"
A lot of Government owned properties that go to auction, don't always get advertised and marketed correctly. Sale of land unpaid rates, where council repossess a property after more than 4 years of overdue rates, sheriff auctions civil matters selling via a supreme court warrant, and state government bodies.
All represent great opportunities for buying well below market value, sometimes as much as 80%.
Poorly advertised auctions attract mainly local interest and less competition, although you may have to travel around a bit, it can produce great profits for investors who love to ( Buy/sell).
Councils will sell at land value if there's a house on it, and at price to recover legal costs and expenses.
Case Example: 11 Morrison st Birchip Vic, 2017 Buloke Vic Auction sale of land unpaid rates, purchase $10,000. 1-acre residential land, re-sold $40,000.