Buy Low / Sell high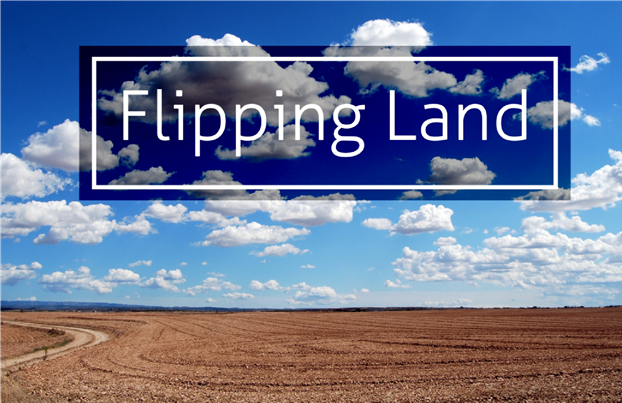 "Strategies !!!"
The art of flipping of land is about finding the opportunity in the market, taking advantage of poorly marketed land, or multiple lots being brought in one line. REDA website provides these opportunities for you, all you need to do is educate yourself in how to identify a bargain when you see it. There is an opportunity every day in the property market. Flipping land is about identifying that the land has a higher value, than what it is marketed for sale.
"Buy and sell separately"
Buying land in multiple lots saves both stamp duty, legal costs, and time. There are many vendors wanting to sell in one line or as one parcel rather than splitting them up. Selling them individually attracts a higher price and produce a great profit. Very easy to do and lots of opportunities in the market. (See illustration example Korong Vale Vic).
"New housing estates"
Many developers will start marketing land before titles are released, with a 1-2 year time frame. In a growth cycle of the property market, these are great opportunities to secure land with very little deposit (5%), then sit on the contract and wait for capital growth to do its thing, and sell off once titles are registered and realise a profit. This is a high risk if the market is in a downward cycle and land values may go down.
"Auctions regional areas"
When land comes up for auction in regional areas it can be a good indicator that it's a "must sell" situation, motivated vendor "mortgagee, trustee, executor".By ringing the sales agent you can find out the details. In regional areas, people are less likely to travel to an auction and consequently less competition. Sale of land for unpaid rates auctions by councils are awesome opportunities for bargains with discounts up to 80% of the land value "See REDA unpaid rates/sheriff auctions" for listings. Government departments also sell of surplus land ( no stamp duty ) payable, with 10-20% discounts." see REDA "government property deals" for listed government websites. Reserve prices are normally conservatively very low as the government wants to remove the asset. Anything from " schools, roads, laneways, old govt department sites"
"Law of averages"
When flipping land, make sure you do you're due diligence first and ascertain :

Comparable land sales, location of services, size of land, local demand, flooding, power lines, restrictive covenants, easements, Sec 173 agreement, and any encumbrance on the title, planning overlays and zoning, legal access and uses any landfill, EPA reports on the soil.

The more land sales you review, the more auctions you attend, the more opportunities will present themselves to you. So spend the time researching, don't purchase the first land parcel you think is cheap. It may be cheap for a reason, due diligence is very important, especially unpaid rates auctions, as most councils will not be forthcoming with building and planning issues prior to the auction, and its up to the purchaser to do their due diligence prior to the auction. Some of the land for auction as unpaid rates, cannot be built on or landlocked, and this is why people stop paying the rates on them. Not all of them fall into this category, some land people have just abandoned.

New land developments are less complicated, and rely upon the property market going upwards not downwards, within areas of limited land supply as well will help with this strategy.

Multiple lots of land in regional areas are sold sometimes as one parcel. The vendor may elect just to sell it in one transaction, rather than deal with the hassle of many transactions, particularly in country areas where land might not as highly priced. So buying land as a whole parcel ( multiple lots) will reduce demand due to the higher entry price point. By selling them off individually, you can reduce the land to the lower price entry point and attract more buyers. It's like buying 4 cars from a car dealer, he will give you a better deal.

The Law of average is the more auctions or land sales you attend, eventually, a good deal will come along and you can make a good profit. You only need one good deal year to turn a profit.