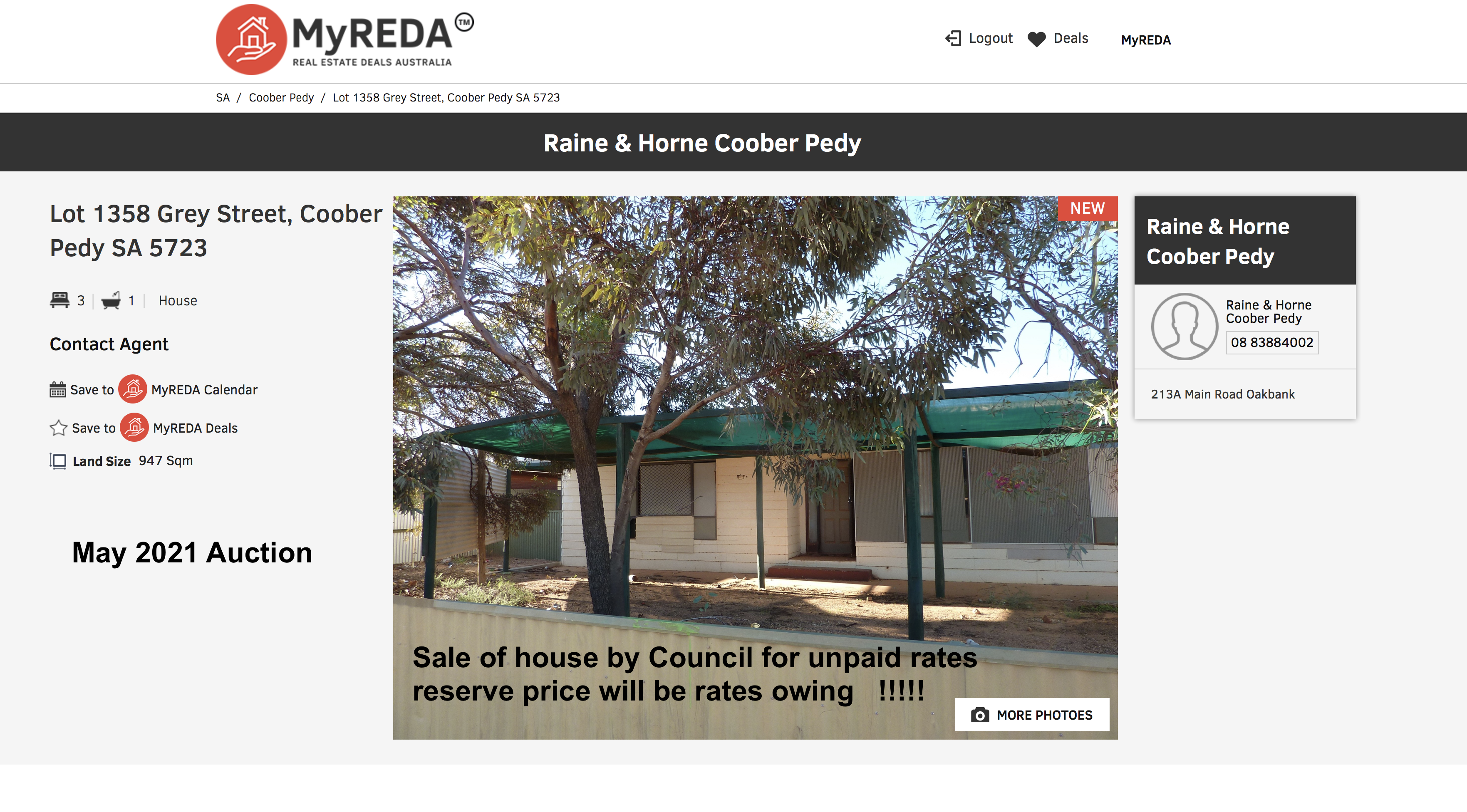 Opportunity to capitalise !!!!
Sale of land for unpaid rates auction in Coober Pedy SA, house and 10 to 15 other parcels up for sale. Being a remote location and distressed properties for sale, these auctions are great to capitalise on purchasing below market value !!
(See our case studies )of Port Augusta SA unpaid rates auction we attended 2 years ago ( bottom of the website ).
Properties with a ( dwelling) attached are sold very cheap, either at land value or lower. Council wants to cover rates due and legal costs only.
Mortgagee auctions and bank repossessed properties attract 10-20% discounts, but these unpaid rates auctions attract 10-70% discounts.
To buy cheap land, this is a great strategy.